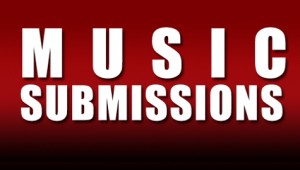 If you are new to the music business, we highly suggest you get this book.
It has all the information you need on the music business,
and the contact information ensures your success.
It is difficult for us to actually meet every person that comes in and submit his or her music.
Keep in mind traditionally we do not break new music. We generally like new music to have some sort of record of accomplishment. There are very rare occasions where there are exceptions.
We look forward to hearing your new music.
Program Director: Jerold Action Jackson
Email: [email protected]
Q95.5 and Magic 104.7 offers equal access to all record companies and recording artists, both national and independent, by accepting music submissions via mail, email and telephone.
We no longer do music calls or music tracking for any artist that is not at least top 100 on Music Connect or Mediabase. If you are not top 100 please DO NOT CALL!
Music call for top 100 artists only 2pm-4pm Tuesdays Music Call Number: 337-408-9218
Send ONLY MP3 FOR DEMO (We do not click on links)
MP3's Must be under 10 MB
Cumulus Media does not engage in pay-for-play (Commonly known as Payola)! You DO NOT have to pay for airplay anywhere in the United States. Payola is against federal and state laws.
Submissions should be sent to:
Cumulus Media Lafayette
Program Director.
202 Galbert Road.
Lafayette, Louisiana 70506
-or-
Email: [email protected]
Please allow a minimum of (2) weeks for a complete music review with an understanding that materials will not be returned. All music before submission should be professionally mixed and mastered and contain no profanity, explicit lyrics, or content. Music rotation is solely based on research, quality of product, BDS / Mediabase / MScore research, and brand recognition within the market.